Posted on
By Harry Henley-Smith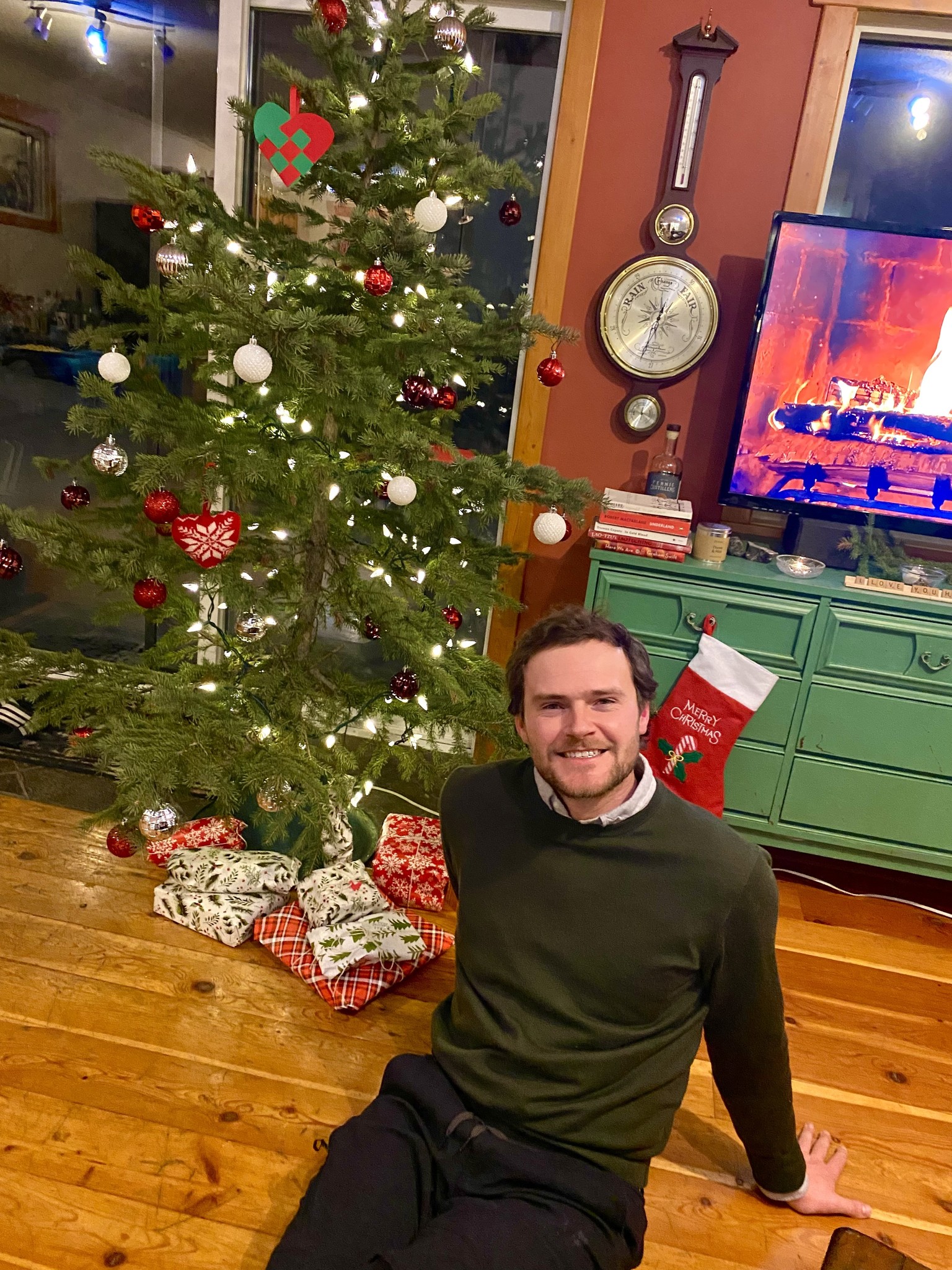 A Collection of Harry's Favorite Holiday gifts for the festive season. Searching for a few extra gifts for under the tree? Stocking Stuffers? Read on!
   "I always find myself in the same position each year, I've ticked off the big gifts. The ones you know you should have really bought in October/November to ensure you've nailed it. But then there's everything else, the gifts that people didn't know they wanted, small items that can go in a stocking and gifts that everyone knows are silly (but create a smile nonetheless). Here are my top 5 Gifts this Holiday season to give a little inspiration!"


1. Festive socks (Duh?)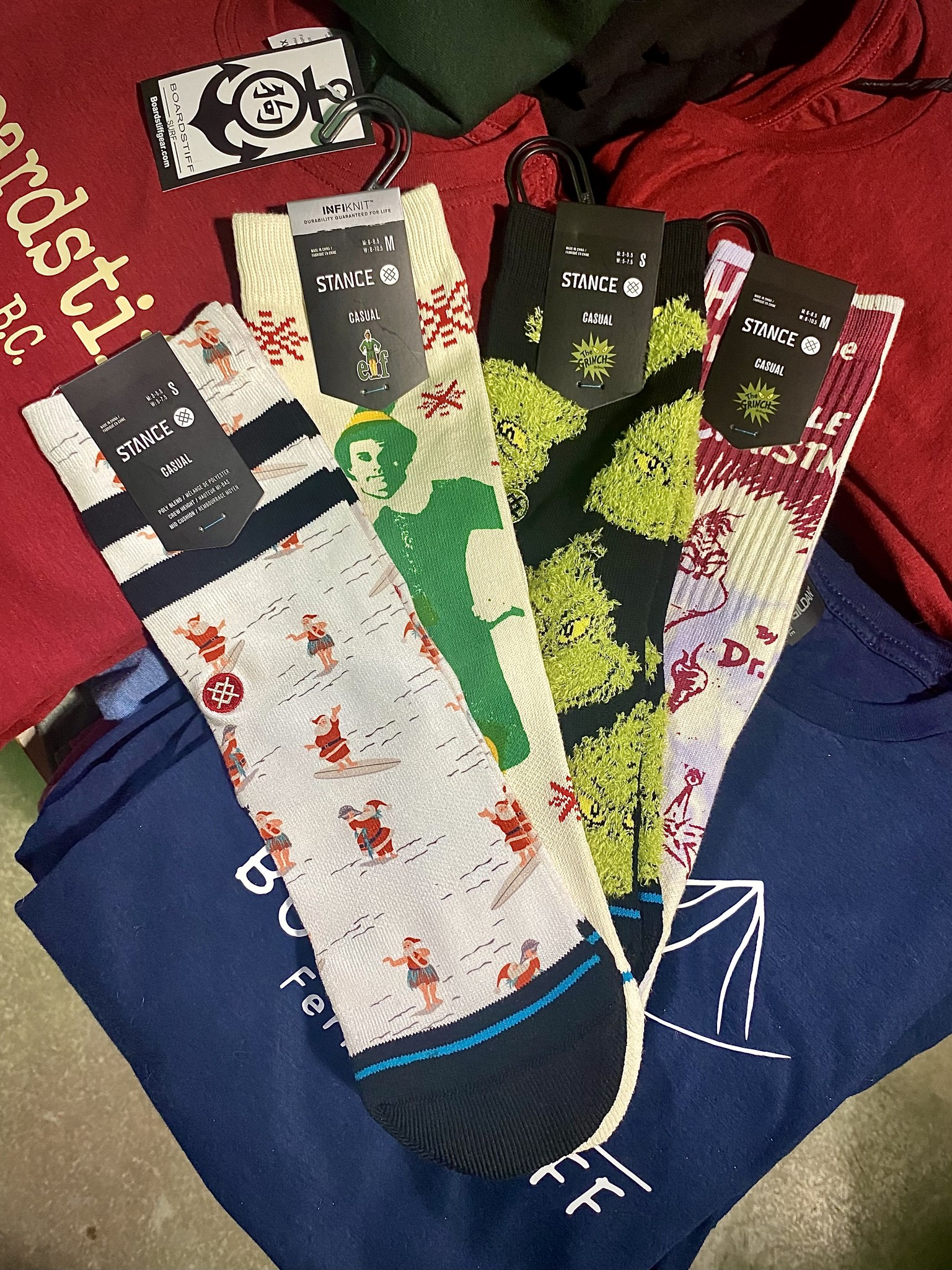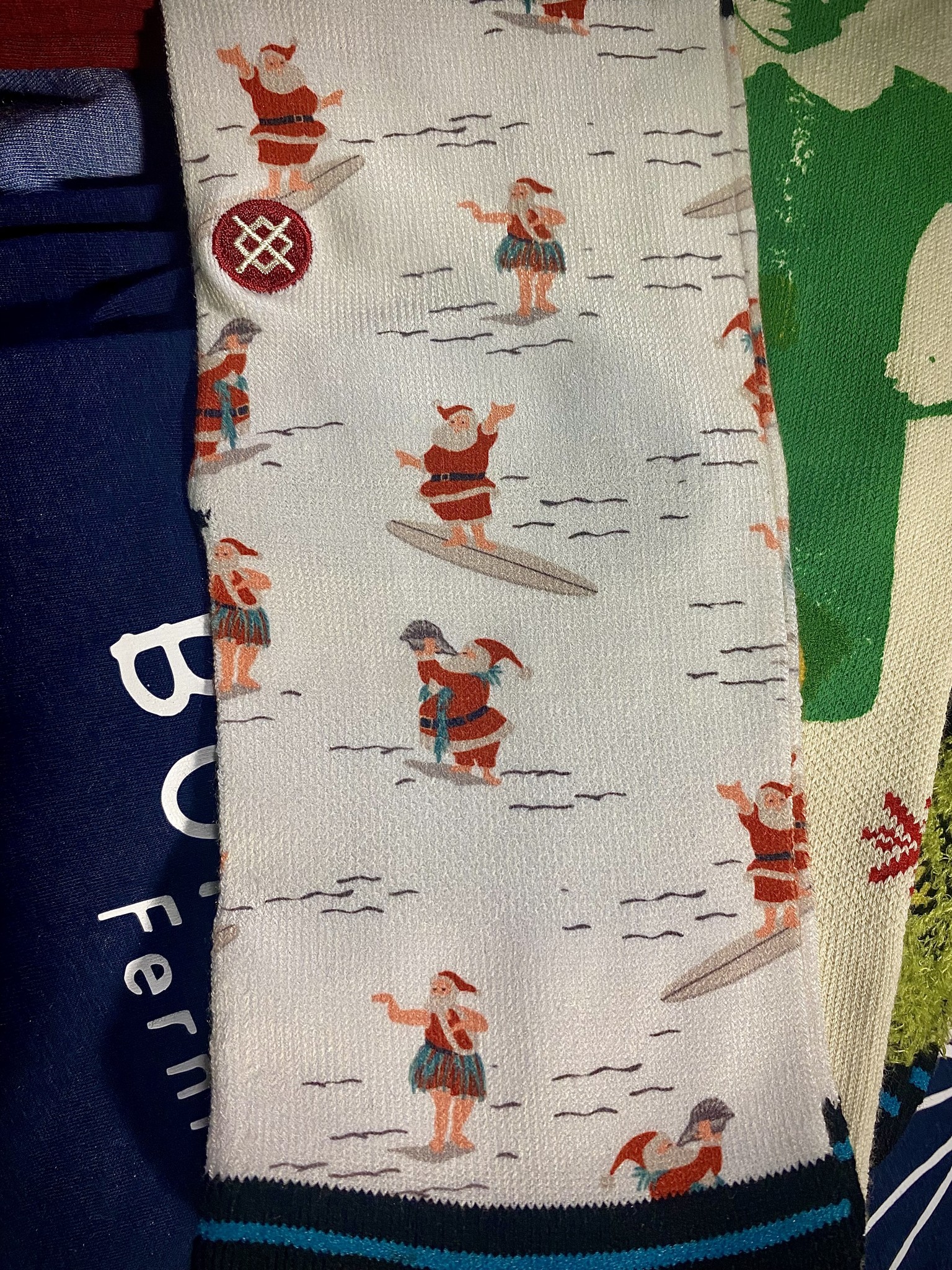 Socks are a Christmas classic, so how do you keep it interesting? Stance socks are some of the best in the business for durability and each year they release various different collaboration series and sweet designs. One of my Favorites is this Surfing Santa sock. It's fun but not crazy in your face! We also have tons of Xmas socks such as 'Buddy the elf' and 'The Grinch' socks. Looking for something else? Pop into the shop and check out the spread.
 2. Flannels!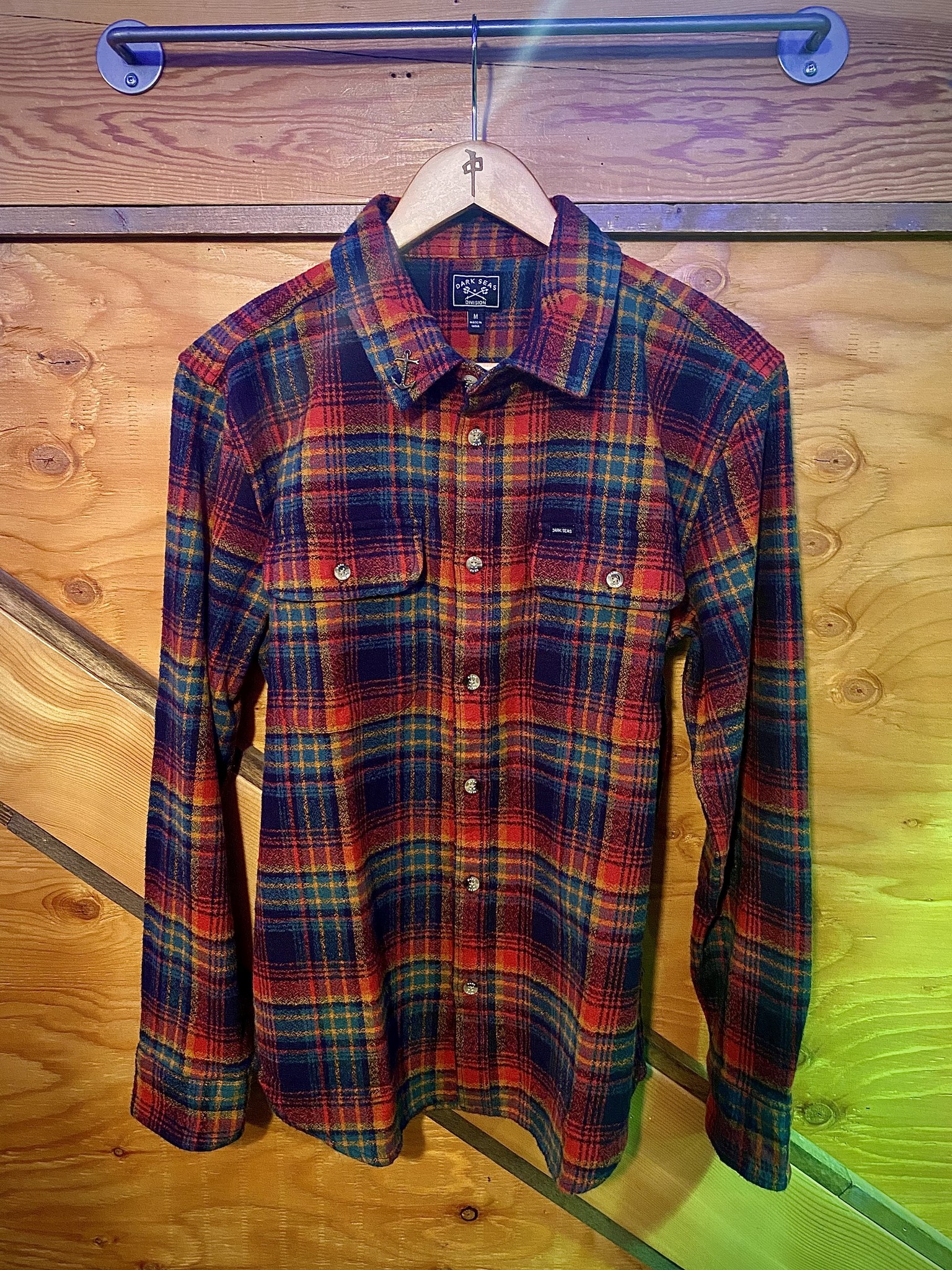 Flannels are a Holiday Must. They're a fantastic Layering option or can be used as a grab and go type jacket. One of the great qualities of a flannel as a gift is how physically satisfying it is to receive on Christmas day. Nothing can quite beat ripping open a wrapped gift to find a colorful cozy flannel you can put on straight away, it really boosts that festive feeling. 
3. Gloves and Mitts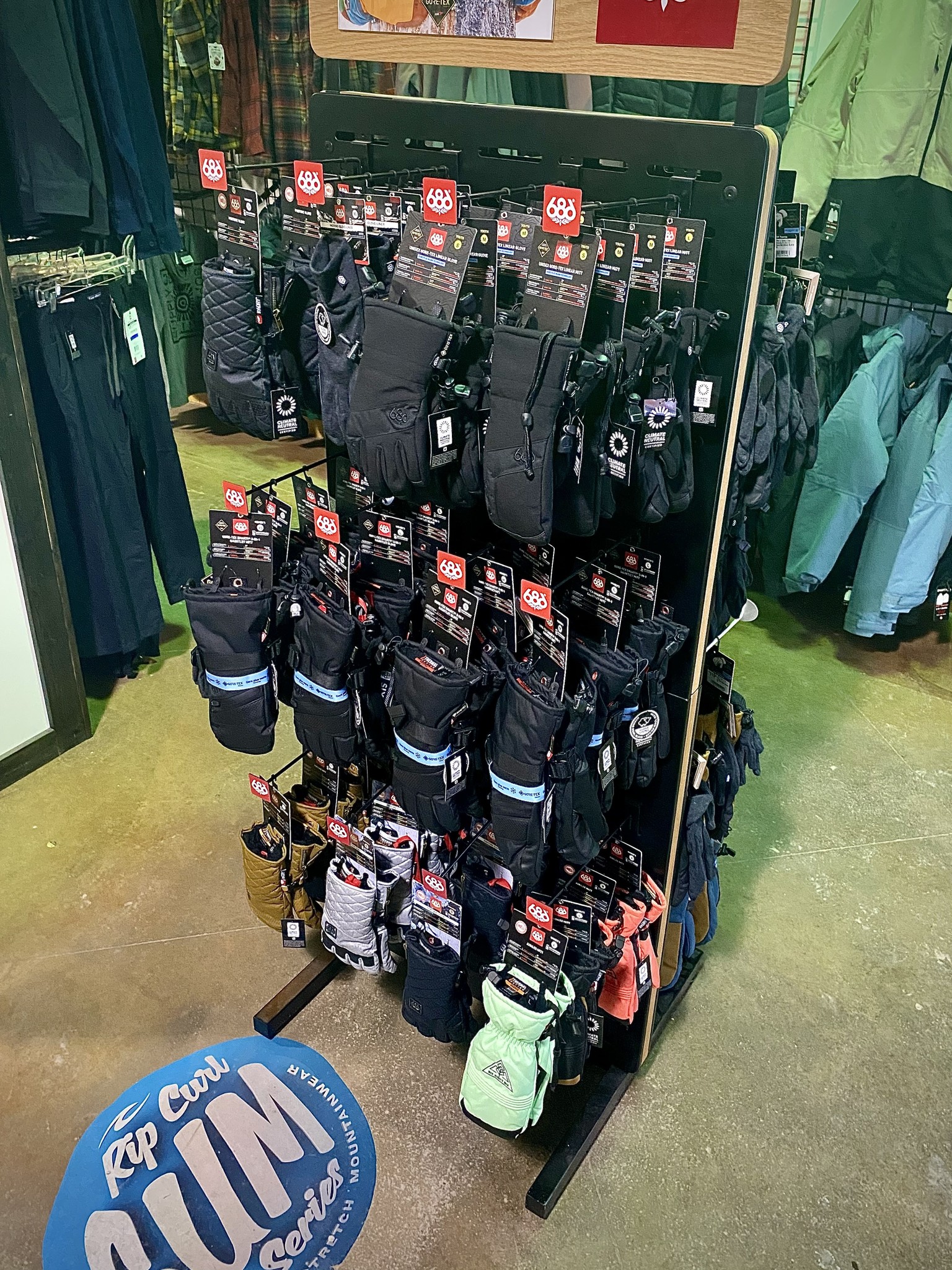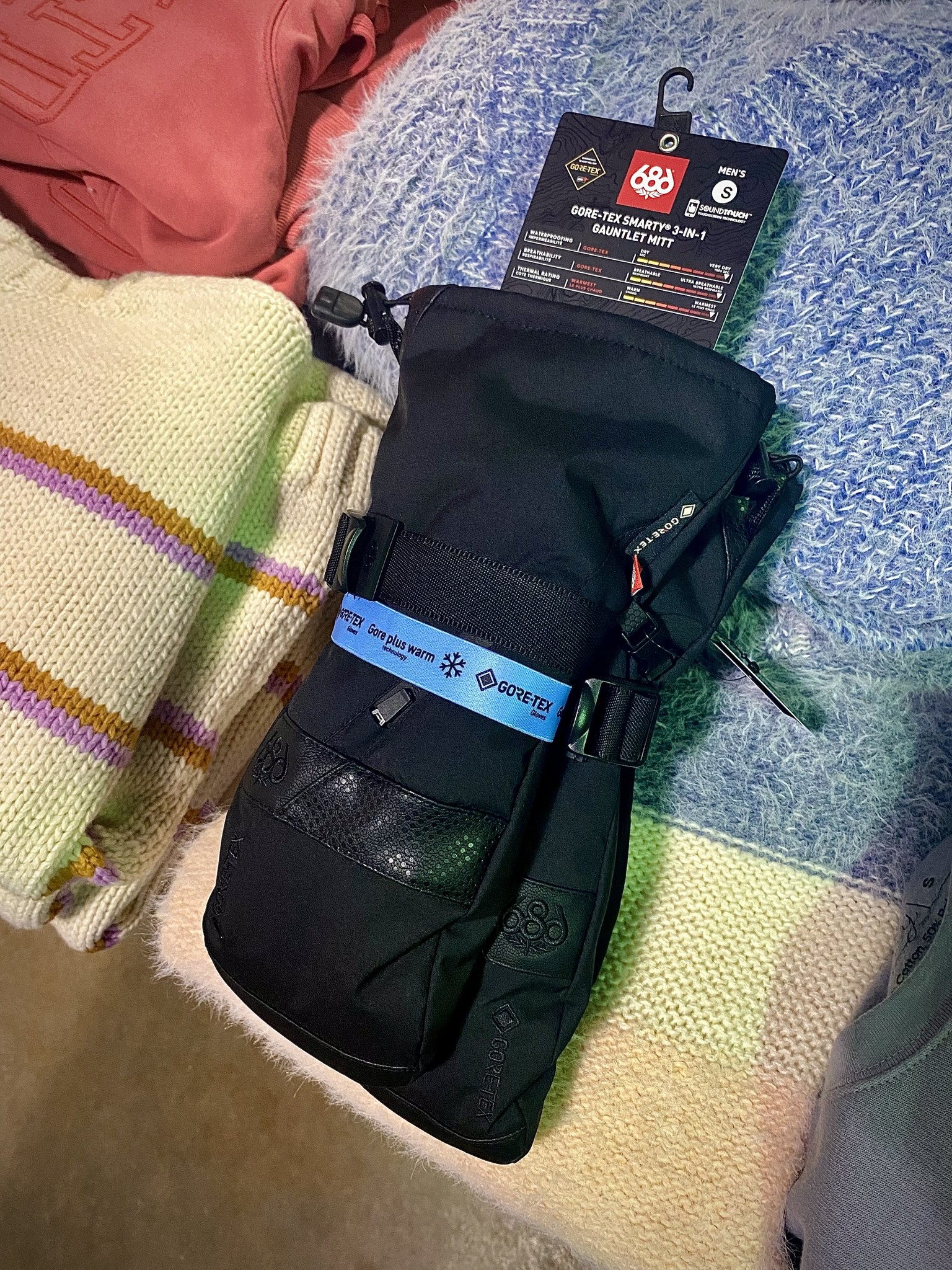 The Winter season is now fully in-gear and jheeze it was a cold start! There are only really 3 things you need for a successful day on the hill. That's being able to see, your feet not falling asleep/hurting and your hands being warm. If your hands get cold, it's an instant day ruiner. You either have to head in to warm up, call it a day or grin through the pain.

That's why a perfect gift is a new pair of warm Mittens/Gloves. If you run hot, we have some thinner models, but we have really focused on maximum warmth this year. One of my top picks is the '3-in-1 Gauntlet Mitt' from 686. It's a super waterproof Gore-tex Mitt with a zip back for heat pouches and it's loaded with a bunch of insulation. On top of all that, you get a free pair of Merino Liners?! It's a no-brainer really. 

Link - Gauntlet Mitt
4. Baked Beanies! (Locally knitted handmade Beanies)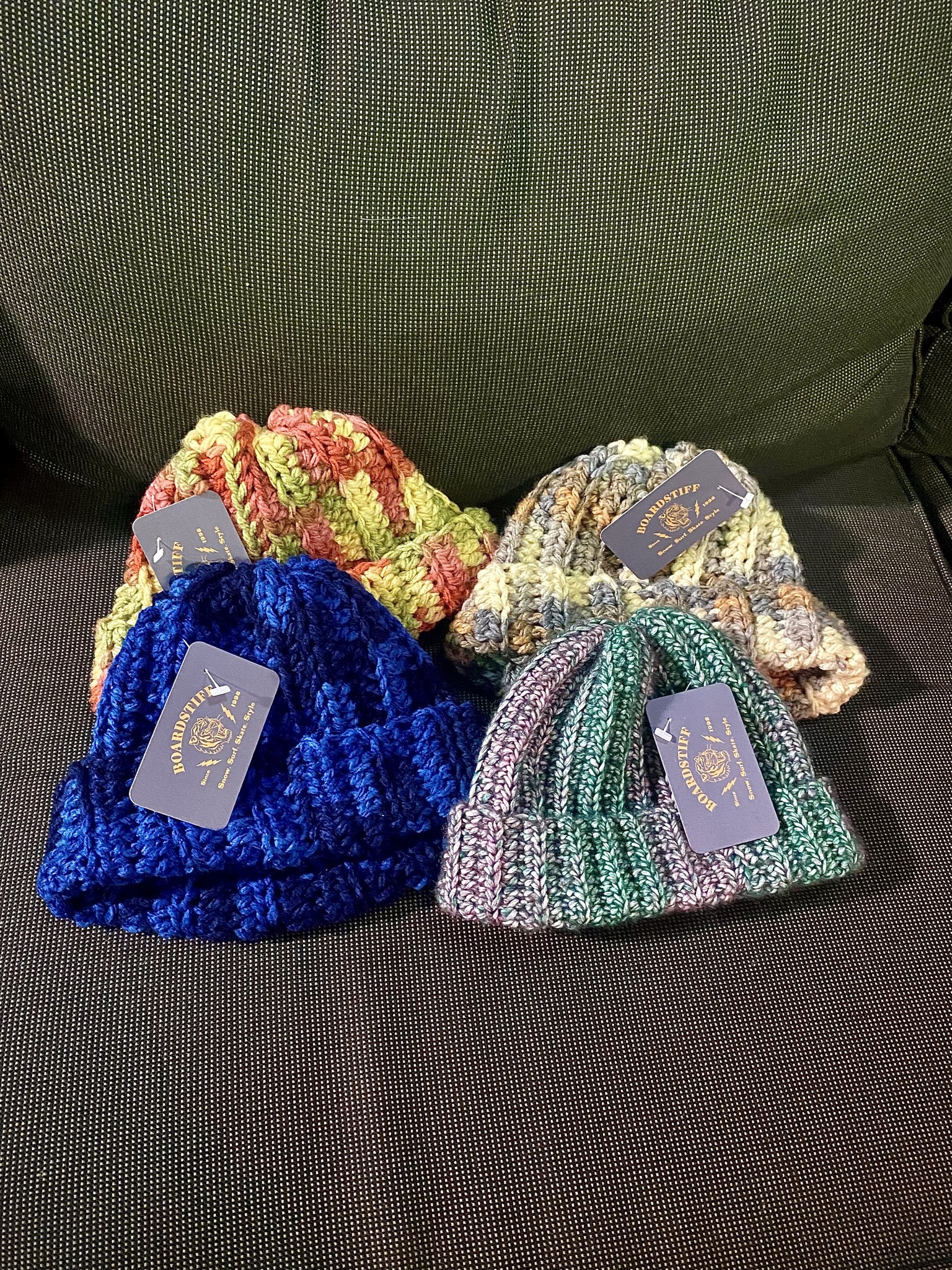 Cozy, Chunky and stylish. Baked Beanies are hand made here in Fernie by Shanelle Voncina! A new Toque is such a great gift for anyone, especially for when the temperatures drop. They are O/S, however as each is made by hand, there will be a slight variance in size beanie to beanie. If headwear is on your list of things to give this year, check these out and support a Fernie local! 
5. Warm Fluffy Slippers!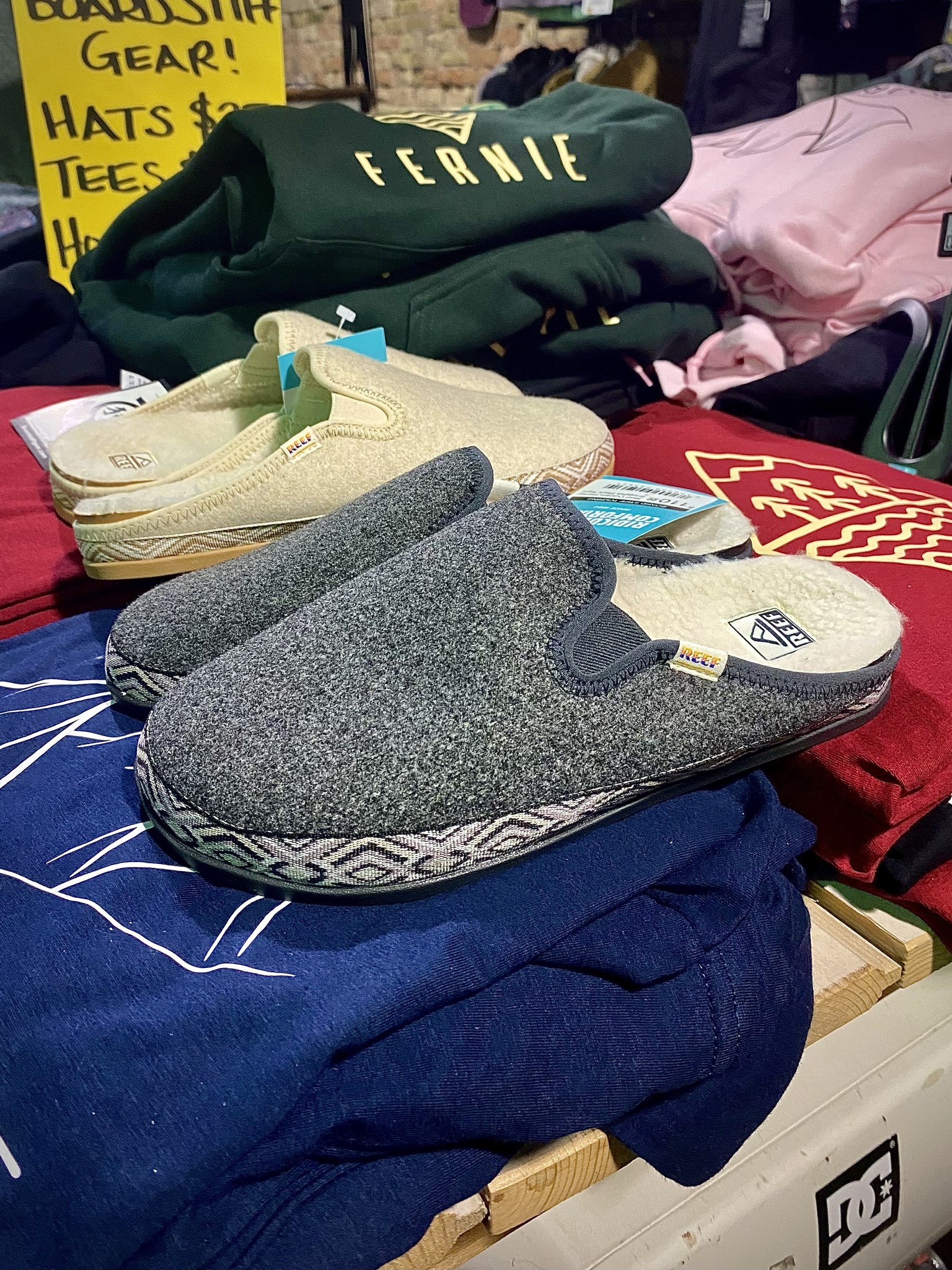 Last but certainly not least, cozy slippers. Much like the trusty Flannel this is a Xmas Classic. Who doesn't want a pair of 'ridiculously comfortable' slippers? We recently received a whole batch of these Reef 'Cushion Homey Snuggles' Slippers and they are softer than Santa's Beard! We have a wider variety of sizes and two colorways to choose from! 
That's it That's all as T-rice would say. Highlighted are just a few selected ideas, we have an absolute sleigh-full of gifts in the shop so pop in and have a peruse. Happy Holidays!